'Freedom to Express' in Fetters?
Encounter Cops & AK-47 Guns may be appropriate to nab/ neutralize Terrorists. But using resources as above to arrest Arnab Goswami, a journalist raises eyebrows.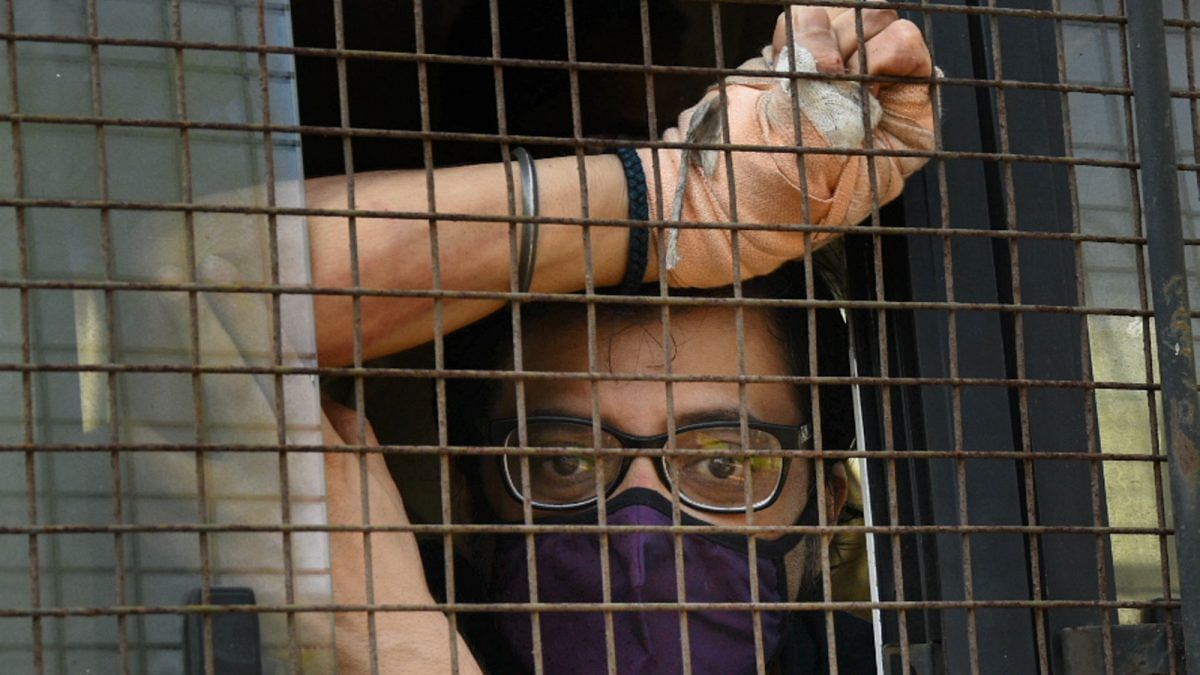 'Goonda-ism' Over Good Governance
The Maharashtra Government has sadly revealed a 'fascist' mindset over the last few months. There may have been a few other instances. But the Uddhav Thackeray regime has shown a distinct lack of a 'good governance ethic' in the handling of the deaths of Sushant Singh Rajput and his manager demonstrated seemed to be case studies in how-not-to-govern.
Lights, Camera, Killings, Cover-ups?
A no-holds barred interview by Arnab Goswami of the actress Kangana Ranaut opened a can of worms about the Hindi film industry/ Bollywood. The investigations by Arnab Goswami and the Republic TV team have brought a lot of facts hitherto hidden into the public eye. A few things may not be all above board in the deaths of some Bollywood personalities.
'Rogue' Regime Threatens Democratic Fabric
If fearless journalists cannot be neutralized with harassment, maybe 'try to neuter their voices' by arresting them. 'Keeping them off work till you get some time to think of what next to do', seems to be the credo of the Shiv Sena-led regime. Almost like a chapter straight out of a dark satire wherein the premier city/ state of a sovereign socialist democratic Republic finds itself absurdly under the reign of a rogue administration.
The Manners Maketh The Media/ Mal-administration
Deva re Deva! The various sections of our media need to come together to denounce these high-handed acts of harassment. Else what has happened to Arnab could happen to any journalist/ whistle-blower/ or even a normal citizen asking questions and possibly talking Truth to power.
Grin And Baron It
Many in the media have also been silent to the manner of the arrest. But the media (barons) should not be seen as making the most of this opportunity. Personally Seems puerile to gleefully justify the arrest. Someone who may not have been a convenient 'yes-man' or one who does not fit into the typical journalist's garb.
The Republic Emerging Out Of The Shadows Of The Emergency??
The dark days of the Emergency have long gone by. But now and then, they cast shadows on our otherwise robust democratic process/ institutions. The High Court of Bombay not seeing anything wrong with the turn of events is also saddening and disconcerting.
The Supreme Cannot Be The Refuge Always
The Supreme Court or the Supreme's Court cannot be the refuge always. Huge opportunity for lower level institutions to rise Higher in the public eye. Hope they don't fail us.
What do you think about the turn of events? Share your thoughts.
Jai Maharashtra, Jai Hind!